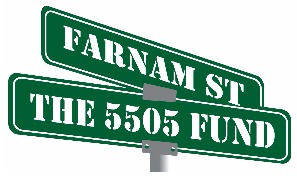 A 26-year-old Warren Buffett started his first investment company out of his home on 5505 Farnam Street in Omaha. He still lives there today. The Fund's name is a tip of the cap to those humble beginnings and our appreciation for what Mr. Buffett built. We're proud to carry the torch for the next generation of thoughtful investors with our flagship fund.
* Strictly pay for performance only. We charge no annual management fees. Instead, any returns above an annual 6% high water mark hurdle are split 75% to investors, 25% to FSI. There's no product on the market with a higher alignment of incentives that we know of.
* Managing partners are two of the bigger investors in the fund, meaning we eat our own cooking. Our fortunes move in lockstep with our partners.
* The Fund is limited to 99 partners and is only available to SEC accredited and qualified investors.
* $500k minimum investment.
Want to schedule a time to chat?
We'd be happy to have a discussion and see if you're
a good fit for our flagship product: The 5505 Fund.
** Accredited and qualified investors only please. **
Make An Appointment